The plant-based seafood segment is moving far beyond soy and corn-based substitutions and can now offer seafood lovers the same taste and experience as the "real thing", according to Monica Talbert, CEO of the Plant-Based Seafood Co*.
Monica Talbert comes from a family of seafood lovers who spent nearly 20 years creating and selling award-winning seafood products.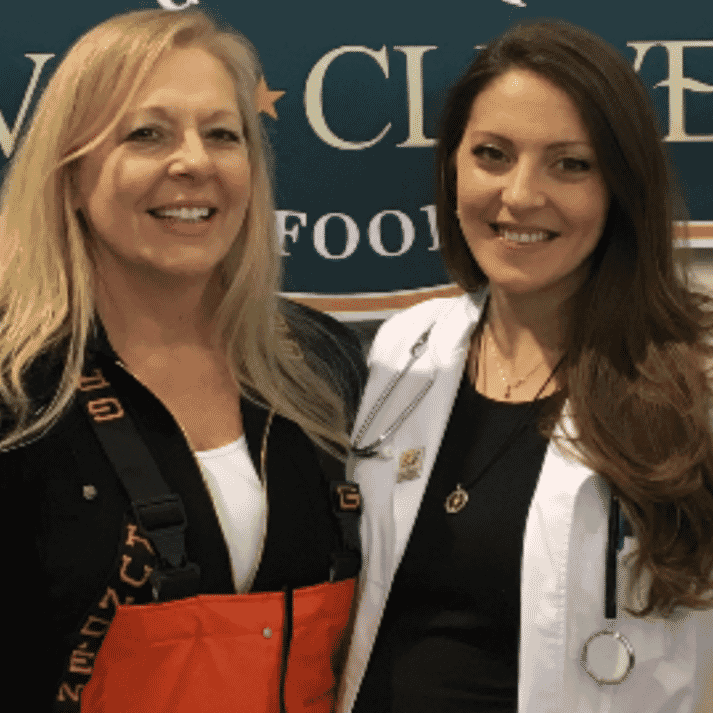 After witnessing overfishing and ecosystem challenges posed by the traditional fisheries industry first-hand, she decided to offer plant-based alternatives to the daily catch, hoping to spur meaningful change in the industry and be part of the solution.
She told The Fish Site that by establishing the Plant Based Seafood Co, she wants to provide vegans, consumers with shellfish allergies (and anybody else) a seafood alternative that looks, tastes and performs like "the real thing".
Can you give an overview of the proteins you use for your plant-based seafood?
Our first company specialised in creating traditional seafood products for two decades, so creating seafood products from plants was another day in the kitchen for us – albeit a much greater challenge.
From the beginning our main focus for the Mind Blown range was replicating the entire seafood experience for the consumer from the look, aroma, taste and performance. Making real seafood products for so long helped us identify the markers immediately and know exactly what the seafood-lover wanted. Coming from the seafood product creation side gave us an advantage and let us successfully duplicate the seafood experience for consumers.
In terms of ingredients, we wanted to create something that was super clean and natural using superfoods that are not just good for you, but to you. We dug deep and identified grains, legumes, fungi, tubers, microalgae, seaweed, herbs, spices and other vegetables that could work and avoided soy, corn, egg, dairy and gluten.
Starting with a limited list of approved superfood ingredients was a huge challenge, but we created something that could fool the most avid seafood lover that was also good for you and for the planet. We strongly believe plant-based seafood will change the future and make a lasting impact on the world.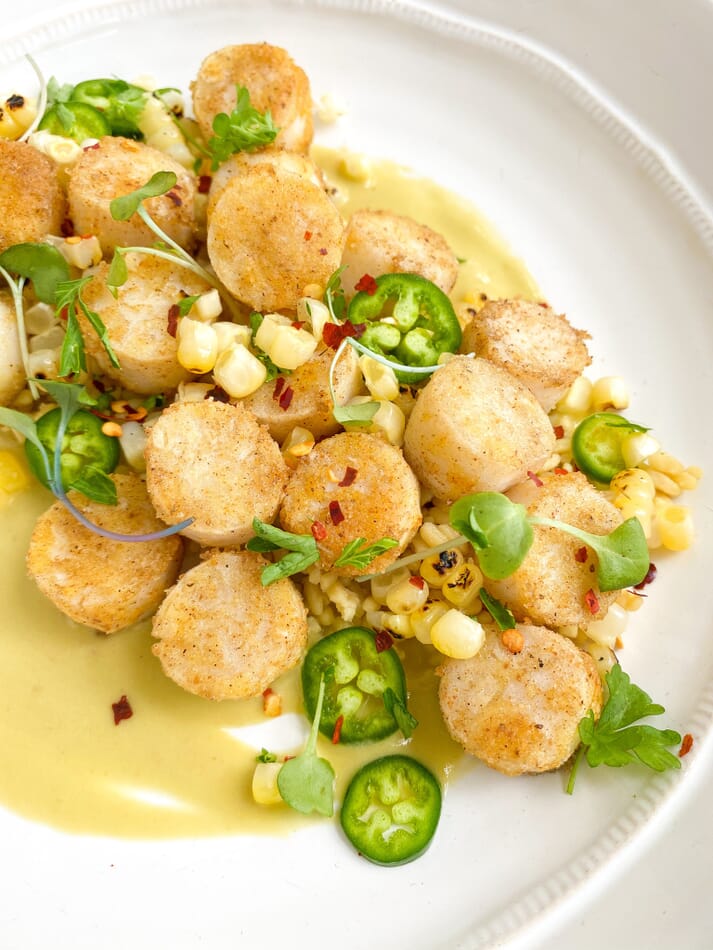 The Mind Blown plant-based scallops passed muster with seafood lovers in the US
What challenges did you have to overcome before you began producing your "shrimp" and "scallops"?
A huge challenge was getting the scallop meat to have the same fibrous meat appearance when pulled apart or cut in half. The meat of a scallop, which is a bivalve mollusc, is not easy to replicate.
We nailed the shape and appearance right out of the gate and were very excited, but it took a year to replicate that unmistakably sweet, tender, slightly bouncy meat inside. When the final version was lightly dusted with coastal seasoning, fried and served with cocktail and lemon, 10 out of 10 seafood eaters thought that they were "real". Mission accomplished!
That's what we find the reward to be – people that cannot wrap their head around the fact that what they just ate is not seafood from the waters.
For the plant-based shrimp, it was important that the pieces be different from each other in size and shape, just like people are accustomed to seeing in "real" shrimp. They are individual, after all.
The easiest and less costly method was a machine that made each one the same, a cookie-cutter-type process which is what you want for manufacturing food. Each cracker, cookie, ravioli, etc, needs to look the same and be uniform. But realism is in the details, we knew we needed to create plant-based shrimp that weren't completely uniform in size, shape and colour.
One of the challenges we are still working with on the jumbo shrimp is the machinery to put the deveining line in the back, just like a "real" cooked, peeled, and deveined shrimp looks like. It's important to us that it looks 100 percent authentic to the person who eats "real" seafood.
How does the Mind Blown range compare, in nutritional terms, to wild or farmed shrimp?
We're constantly evaluating the nutritional composition of our plant-based products and we're looking to new technology and ingredients to improve them every day. Conventional seafood can be high in cholesterol, so we're trying to create products with low or no cholesterol.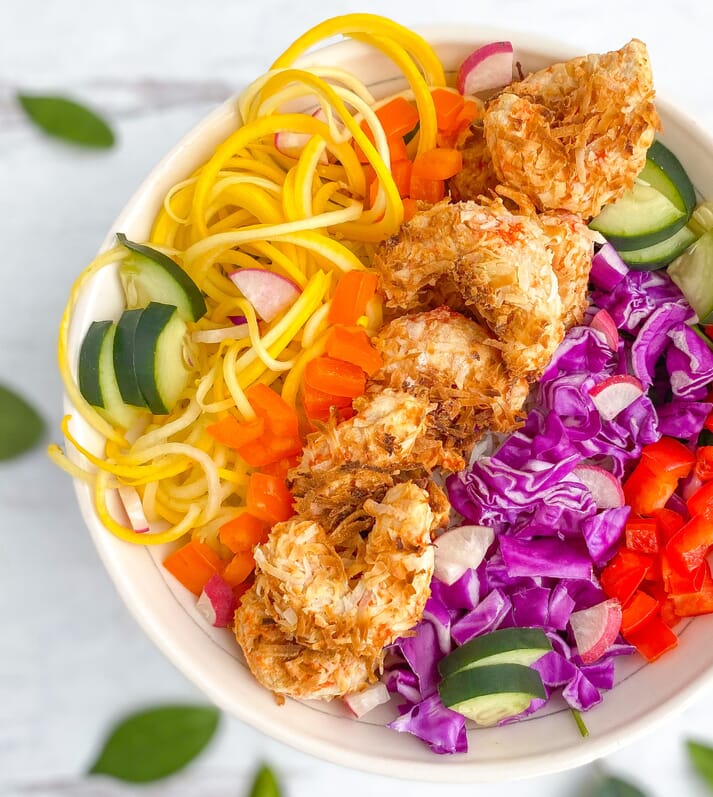 Making plant-based shrimp look authentic was a major challenge
We use plant protein and work to add more to all of Mind Blown products to make them at least equal to the ocean version, with the hopes of containing more than the ocean animal. If adding more protein to a product alters the taste or performance or mouthfeel we will pull back and test other ingredients and processes.
Our number-one pillar is to be realistic and authentic in taste first, then appearance, then performance followed by protein. Our plant-based crab cake contains more protein than a traditional crab cake does but our shrimp, scallops and lobster have a lower protein value.
How do you see the alternative seafood space evolving in the coming years?
I see the plant-based seafood space booming in the next couple of years as interest from consumers rises. Currently, the supply cannot meet the demand – this attracts more players who try to fill the gap.
When the consumer sees no sacrifice when switching conventional seafood for a plant-based version of their favourite foods, demand will increase further. I think people will be suited to incorporate or switch-out plant-based seafood on occasion if they want to ensure that there will be any seafood left to eat in the waters.
How have consumers and retailers reacted to the Mind Blown range?
Consumer reaction has been overwhelming across all ages, races and genders. Retailers have responded to customer demands and are excited to have a new-kind-of-product category. Many retailers are hiring plant-based department heads to operate it.
What about traditional fish producers?
Traditional fish producers pushed back in the beginning. They viewed us as being a traitor to the industry, but many of them warmed up to the idea when most of their family and friends were either plant-based, vegan, or allergic to shellfish, had gout or had iodine issues. Most in the traditional seafood industry were sceptical until they tried it themselves and liked it.
From my perspective, if I sold seafood products, why wouldn't I cover the whole market and sell both? Seafood for everyone.
Do you think that alt-seafood could one replace some traditional sources of seafood?
Seafood can be hard to get with so many factors like weather, disease and regulations weighing on availability. The current situation with shipping container fees is bringing seafood importers and the wider industry to its knees. What was $4,000 for a container is now costing $20,000. This squeezes out smaller retailers and the ones that can afford the price increases pass that cost to the consumer.
Because of these factors, I believe that alternative seafood is the future. It will replace some traditional sources of seafood as we fish to extinction and pollute our waters and continue to see the results of climate change.
The ocean is not an all-you-can-eat buffet.
*The Plant-Based Seafood Co is part of Hatch's investment portfolio, but The Fish Site retains editorial independence.